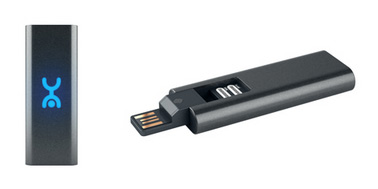 GCT Semiconductors announced that its GDM7240 single chip LTE solution is beign used in the Yota LTE USB dongle. The volume of dongles "sold" (Yota replace WiMAX devices for its WiMAX subscribers free of charge) is about 400 thousand.
* *
GCT Semiconductor LTE Single-Chip Adopted
by Russian LTE Operator Yota
San Jose, CA – August 15, 2012
—
GCT® Semiconductor
, a leading designer and supplier of advanced 4G mobile semiconductor solutions, today announced that its market-proven LTE single-chip solution,
GDM7240
, is being used in the
Yota
LTE USB dongle, currently commercially available with Yota in Russia. The commercialization of this USB dongle is the result of close collaboration between GCT and Yota following GCT's success in meeting all the requirements for Yota's LTE network. This device has been available commercially in select Russian cities since January 2012 and will be rolled out across the Yota LTE network over the next several quarters.
GCT is the first LTE single-chip vendor to penetrate the LTE market in Russia, and GCT continues to work with Yota to develop new devices such as USB dongles, CPEs and mobile routers.
"When Yota decided to switch from WiMAX to LTE, it selected GCT as its first LTE chipset vendor," said Dr. Kyeongho "KH" Lee, President and Chief Executive Officer of GCT Semiconductor, Inc. "Using a proven, high performing solution that other operators had already adopted successfully in their initial launches was a key part of Yota's decision to use GCT's GDM7240. We look forward to continuing our close collaboration with Yota, and supporting them with their LTE network expansion."
GCT's
GDM7240
is currently commercially deployed with the leading LTE operators in the U.S. and various other markets worldwide. GDM7240 is the most mature LTE single-chip solution available today, ideally suited to meet the rapidly growing demand for higher data speed, higher mobility and enhanced applications.
About Yota
A Russian Internet service provider, Yota built and launched the first LTE network in five Russian cities: Moscow, Krasnodar, Sochi, Novosibirsk, and Samara.
www.yota.ru
.
About GCT Semiconductor, Inc.
GCT Semiconductor is a leading fabless designer and supplier of advanced 4G mobile solutions. GCT's products are system-on-a-chip solutions that integrate radio frequency, baseband modem and digital signal processing functions onto a single die for the 4G LTE and WiMAX markets. GCT was the first to commercialize single-chip solutions for LTE and WiMAX. GCT's proprietary technology and system-level expertise enable it to provide complete 4G platform solutions, which are differentiated by their small form factors, low power consumption, high performance, high reliability and cost effectiveness. For more information, visit
www.gctsemi.com
.